Before you get started quickly grab a pen and some paper and write down the letter you answer for each question- HAVE FUN!
1. WHERE ARE YOU GETTING MARRIED?
a.) In a Church
b.) Somewhere that all my friends and family can have a good time
c.) At the most expensive venue I can find
d.) Anywhere that doesn't scream "wedding"
2. WHAT TYPE OF DRESS ARE YOU WEARING?
a.) My mothers wedding dress that I may alter
b.) Something simple, elegant and comfortable
c.) A $10,000 Darb gown
d.) Any dress that isn't white
3. WHAT IS YOUR IDEAL WEDDING STYLE?
a.) Elegant and sophisticated, just like everything I love on my Pinterest board
b.) A relaxed Bohemian styled wedding outdoors
c.) An elaborate affair
d.) I want to elope
4. WHAT ARE YOUR BRIDESMAIDS DUTIES? 
a.) To look after me and make sure I'm happy
b.) To have fun
c.) To attend every appointment, meeting and be at my beck and call
d.) I don't have Bridesmaids
5. HOW ARE YOU PLANNING YOUR WEDDING?
a. I'm planning my wedding myself and getting an On the  Day Coordinator to take over my planning at the end
b. I'm slowly getting there, if I get stuck I might just get my Bridesmaids to help or get a Wedding Planner
c. I've booked the most expensive Wedding Planner and Stylist I could find
d. I just want to get married and don't really care how it happens
6. IF A WAITER TRIPS AND SPILLS FOOD ON YOUR WEDDING DRESS YOU:
a.) Freak out and get your On the Day Wedding Coordinator to clean it off for you
b.) Help the waiter up and say "I hope you're ok"
c.) Scream at the waiter at the top of your lungs
d.) I don't think we'll have waiters as our wedding is very casual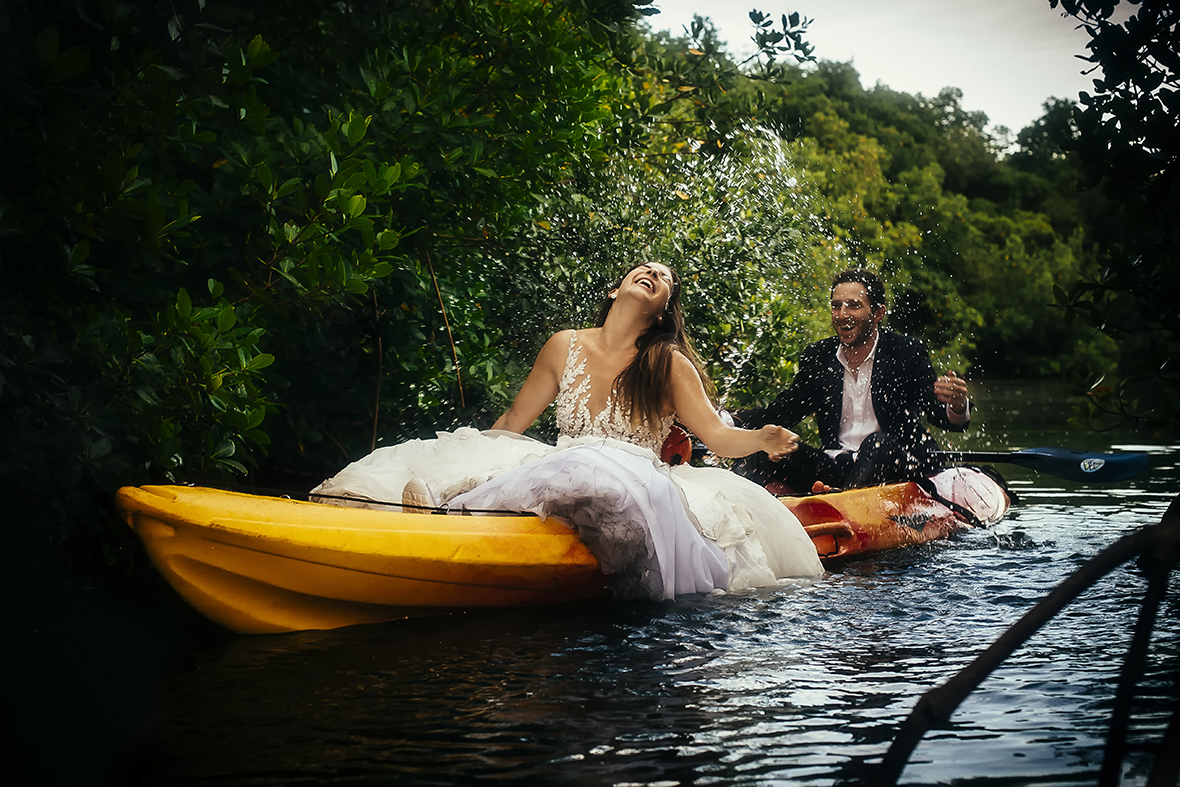 ANSWERS
(MOSTLY SCORED "A")
THE PERFECTIONIST
You are the Bride that can't wait to have the day of your dreams but you also need to make sure that it's going to be perfect every step of the way. This is a great trait to have as it means that you are organised and care about your special day, but make sure that in the final month and on the day you take a step back and watch your hard work unfold instead of getting carried away with making sure everything is in place.
(MOSTLY SCORED "B")
THE RELAXED BRIDE
You are the easy going bride that wants a beautiful wedding day but isn't too fused about how you are going to get it. This will make your life super easy when you are making decisions however make sure that you put together a timeline so that you don't fall too behind and get stressed in the lead up.
(MOSTLY SCORED "C")
THE PRINCESS BRIDE
You are the bride that has dreamt about your fairy-tale wedding from the day you were born and will do everything in your power to achieve this. There is absolutely nothing wrong with making your dreams a reality, but remember that your special day is about the two of you and no crystal ball can take that away from you.
(MOSTLY SCORED "D")
THE ANTI- BRIDE
You are the bride that is getting married but does't really like the idea of having a traditional wedding. If this is you be sure to speak to your fiancé and make sure that this is what he wants as well and maybe consider a beautiful elopement instead.
0