When you're stuck in a rut trying to find yourself in a world that's constantly telling you what you should and shouldn't be, and when your soul-searching is just getting you lost, movies might be your only remedy. So here are all the movies you need to have in your media library:
1. Amélie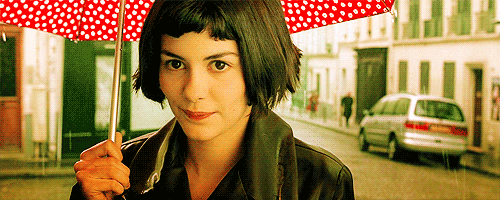 This a staple in my library of movies; it's the definitive guide to being alone and trying to find purpose. Amélie is all about a girl who tries to use her imaginative personality to try and brighten people's day.
2. Into the Wild
Here, young Christopher tries to find himself through hitchhiking across Alaska. He realizes that the world is full of material things that we should really do without.
3. Thelma & Louise
Thelma and Louise drive on Route 66 after having committed a murder, but on the road they discover there's a lot they've missed out on in life. And although they're on the run, it has a lot to offer.
4. Garden State
In Garden State, a young man deals with the loss of his mother, having returned to his home town. It takes him time to realize that life is this wondrously sad and beautiful thing that he shouldn't waste any moment of it. Natalie Portman is in this movie, and she's pretty cool too!
5. It's Kind of a Funny Story
If you ever feel like your grappling with anxiety and no one understands you, then this is the film for you. In this movie, a teenage boy gets transferred to the adult psychiatric ward of a hospital. Through his harrowing experience, he realizes that we're all battling with something, and that it's up to us to decide whether we should keep fighting that battle or not.
6. Eat, Pray, Love
Sometimes "finding yourself" means you have to actively go out into the world and search for yourself. The only way to do that is to travel the corners of the world to learn more about who you are.
7. The Breakfast Club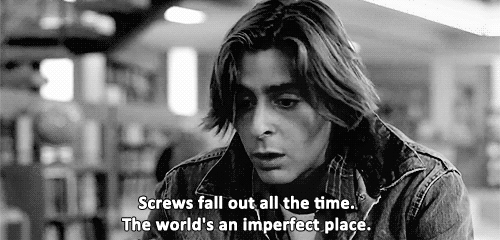 When these kids get stuck in detention, they realize that they overlooked a lot of the people around them because of peer pressuring and labeling. It's only under closed quarters that they realize that they're a lot alike.
8. The Darjeeling Limited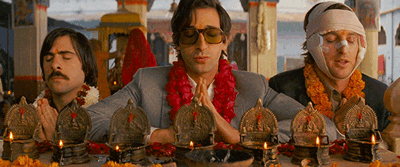 In an attempt to bond with each other and gain enlightenment, three brothers hop on a train across India. Through exploration, meditations and several foreign rituals, they reconcile their differences.
If you're feeling like you need to find yourself, these movies are just for you!
0